about mica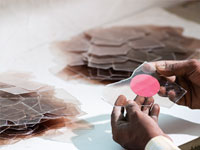 What is Mica?
Mica is defined in the dictionary as, "A class of silicates, have a prismatic angle of 120 degrees, eminently perfect basal cleavage, affording thin, tough laminate of scales, colorless to jet black, transparent to translucent, of widely varying chemical composition, and crystallizing in the monoclinic system."
Chemically, Mica a complex group of silicates of aluminum containing traces of several other elements, such as potassium and hydrogen, magnesium, iron, sodium, fluorine and/or lithium. Mica is very stable and completely inert to the action of water, acids, alkalis, oil and solvents. Mica is also virtually unaffected by atmospheric acid and chemicals.
Physically Mica is thin, transparent, pure and can be split into very thin film along its cleavage. These colorless thin sheets resilient, resonant and incompressible.
Electrically, Mica is fire proof and has the unique combination of high dielectric strength, endurance, uniform dielectric constant, low dielectric loss (or high Q), high electric resistivity and superior insulating properties.
Mechanically, Mica is soft, flexible, elastic, tough with high shearing and high tensile strength.
Thermally, Mica is moisture-proof and has low heat conductivity. It is infusible and be exposed to high temperature without any noticeable effect. Mica's most remarkable property is high heat resistance ("C" Insulation Classification) for which no limit has been fixed.
Mineralogy, Mica has been classified into nine general types. The two principal Mica types of commercial importance are Muscovite(aluminum potassium mica) and Phlogopite (aluminum magnesium mica). Sitaram Rajgarhia specializes in Muscovite Mica.
Muscovite Mica
Muscovite Mica is mined mostly in India, which produces over 75% of the world's output of high-quality mica sheets. Indian Mica is known for its perfect cleavage, transparency and high dielectric strength and is considered the finest in the world.
Muscovite Mica is very important to the electrical and electronic industries and many other industries Indian Muscovite Mica is chiefly ruby, green or brown in color, is rich in alumina and potash and low in iron and magnesia. Muscovite Mica is heavier and harder than Phlogopite mica and offers greater resistance to outside chemical influences. Muscovite Mica is almost impervious to atmospheric weathering.
Muscovite Mica has high dielectric strength with the ability to withstand 1,000-1 ,SOO volts per mil of thickness without puncturing. It possesses a low power factor ( High Q of 0.01 to 0.03 %). It is unaffected by heat up to 700 degrees C (or about 1300 degrees F.). At temperatures above 700 degrees C it begins to calcine and loses its water crystallization depending upon the quality of the mica.
Muscovite Mica may be affected by hydrofluoric acid, but not by other decomposing agents. This mica has an optic axial angle of 70 degrees and has strong double refraction and is optically negative. When viewed from different angles, it exhibits varying colors.
Indian Muscovite Mica is available in two qualities, ruby and green. Ruby Muscovite Mica is far superior to green in respect to its dielectric strength, low power loss (High Q) and other electrical properties. Because of its higher quality, ruby mica is more expensive than green mica of the same visual quality and size. Ruby mica is harder than green mica and it has excellent cleavage which permit it to be split into very thinfilms (.0005" or less) without the risk of cracking.
Green Indian Mica is produced in the state of Andhra Pradesh and usually exported from the port of Madras in southern India.Green Indian Mica varies in color, from pale to dark brown or green. Green mica is usually softer dun ruby mica and it contains a certain amount of moisture between its laminates. Some green Muscovite Mica is flatter than ruby Muscovite Mica and is valuable for its optical quality in clear sheets. The crystal structure and electrical properties of green and ruby Muscovite Mica under normal working conditions are very similar. Green Muscovite is equally suitable for use in most electrical applications. However, it is not recommended for applications where high dielectric properties and lower power loss (High Q factor) is required, due to its low insulation resistance and variable power factor. At high temperatures, the structure of Green Muscovite is more stable but, less perfect than ruby Muscovite Mica.
Most ruby Muscovite Mica is found in the Indian states of Jharkhand and Rajasthan, but small amounts are also found in the state of Andhra Pradesh. Most Indian Muscovite Mica is exported from the port of Calcutta. Green Indian Muscovite Mica is produced in the state of Andhra Pradesh and usually exported from the port of Madras in southern India.
application
Mica is used in different forms by a lot of industries ranging from electronics to cosmetics.
Some of the most popular uses of Mica are listed below :-
Radio & television tubes
Microwave oven windows
Electronic capacitors
Targets & mosaics for telecasting industry
Mounting washers for radio transistors
Jet engines
Audio, acoustics & detonator applications
Window covers for radiation, pyrometers
Electrical heating appliances
Thermal regulator equipment
High powered electric lamp filament supports
Radiation insulation
Motor & generator commutator segment
Resistor cards & potentiometer elements
Motor & generator armature insulation
Primary & secondary insulation material
Power transformers
Bushings & tubes
Transformer coil interlayer insulation
TV iconoscopes screens
Insulation for electric soldering irons
Geiger counters
Neon light insulation
Radar high tension coils
General insulation for electrical applications
Telephone condensers & transmitter buttons
Built-up mica
fabricated mica
We supply a wide range of fabricated mica products, the more popular of which are gauge glass mica, mica washers, cut mica discs, trimmer mica, window mica, transistor mica parts, mica heating elements, corrugated mica, condenser mica plates, backing mica plates, rolled mica tubes and wrapper mica. If you need a fabricated mica product that is not listed here, we'll get it for you. We will custom cut, punch, and machine mica to your exact drawings and specifications.
mica flakes & powder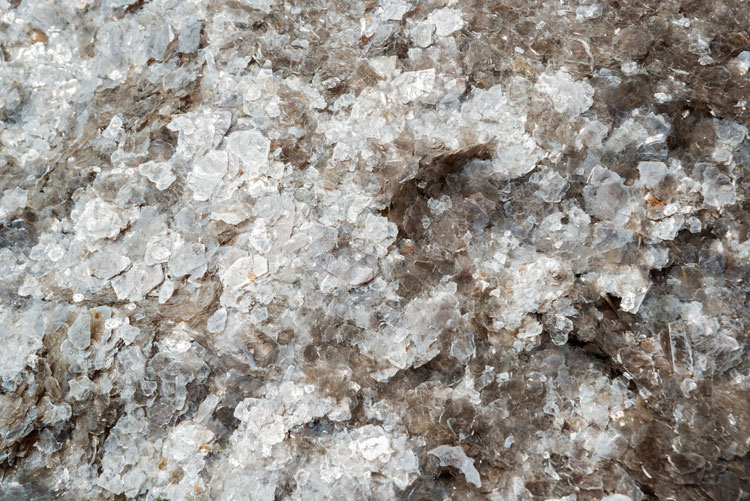 Mica Scrap
Mica scrap is raw irregular clumps of mica received from the mines having an area between 1/2" and 1 1/2" sq - We do manual sorting of mica scrap removing dust, stone and biotite particles ensuring high quality of the scrap that we export. Mica scrap is mainly used for the manufacturing of mica paper and reconstituted mica plates. It is also used as a raw material for the manufacture of mica flakes and mica powder.
There are two categories into which mica scrap is generally classified:
Tested ruby mica scrap that withstand high temperature upto 900 C and is good for calcination.
Untested white mica scrap that do not withstand as high temperatures as ruby mica and is not as good for calcinations. Mica Scraps can be classified into different categories based upon temperature, size, and purity requirements.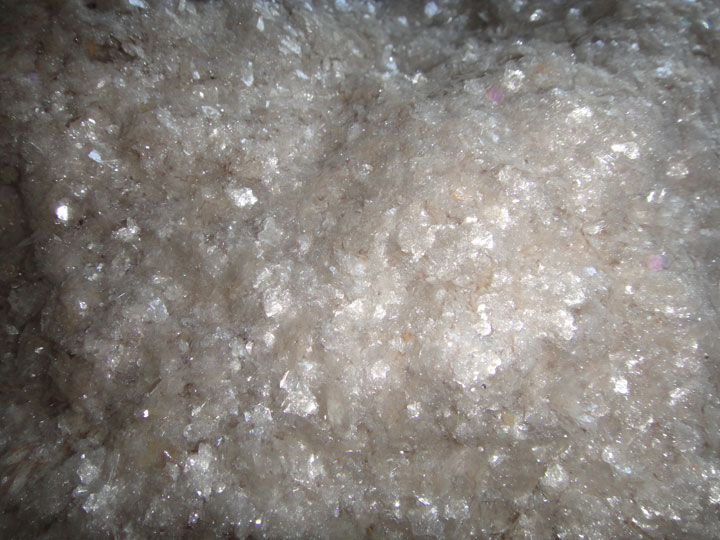 Mica flakes
Mica flakes is mica scrap grinded into sizes ranging from 2 mesh to 30 mesh. Natural mica flakes is prepared by rotary hammer crushing machine. Mica flakes are primarily used in industries involved in manufacturing of pearlescent pigment, concrete block fillers, refractory bricks, asphalt roofing felts etc.
Mica flakes also vary in quality based on the quality of the mica scrap used for production. We manufacture flakes of three different qualities:
High quality made from mica scrap tested to withstand temperatures above 900 degree C & completley white in color.
Medium quality of tested mica scrap that has less stringent requirement of color.
Untested mica flakes without any testing temperature requirement.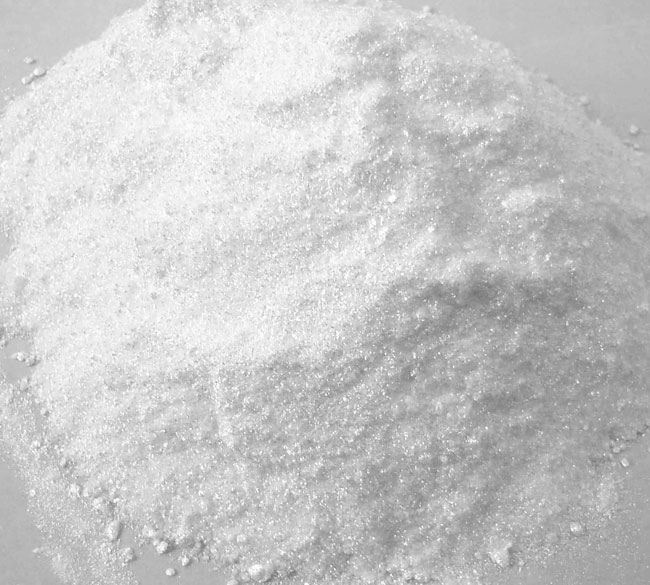 Mica Powder
Mica powder is made by grinding of mica flakes, which is a slow and costly process because of the tough plate like crystal structure of mica - Great care is needed to ensure the brilliance in color and other properties of the mica powder.
We produce graded mica powder based upon the requirements of our customers and can provide mica powder in a wide range between 20 mesh — 325 mesh.
Mica powder is again also classified based on the brightness of the powder as:-
a) Super white mica powder , b) Normal White mica powder .
Capability & USA sales agent
Capability
The Giridih facility stocks large inventories of most grades of mica and has the capability of supplying both raw and mica parts to meet our customer's requirements along with fast deliveries and very good pricing. Our plant has the in-house capability of making tooling and assembly equipment to meet customer requirements for specialized parts and assembles.
USA Sales Agent
In order to give better service to our customers in North America and make it easier to do business with SR Mica, we have a sales agent office in Sanford, NC, just outside of Raleigh, NC.
Our Sanford office is a full-service facility that makes doing direct business with SR Mica as easy as doing business with a US supplies. The USA sales office will give all US customers complete support on business matters. It will prepare quotations, supply technical information, process orders, track open orders, give assistance on shipping and customs regulations, arrange for open account terms and provide any other necessary service to facilitate doing business with Sitaram Rajgarhia.
Click for the contact details.